A Company Committed To Providing Quality Service To Our Customers…. And The Communities We Service
Founded in 1992 by brothers Arnie and Steve Boothe, in response to a regional need for quality sanitation services, A & S Sanitation, Inc. has remained independently owned and operated throughout its 25+ year history. Arnie, already in the solid waste and recycling industry, brought an expertise in waste management while Steve, a Navy Veteran, and hotel manager, brought a customer service driven focus to the company. Together, they have steered the path of the company with a quality-service driven approach to business and they have seen the Southwest Virginia based company grow to a service area that now includes 4 states (Virginia, Tennessee, West Virginia, and Delaware) and more than 6 counties in Virginia and Tennessee alone. Over the years, A & S has prided itself on being able to deliver a quality product and service to their clients no matter how small or large the job. With highly competitive pricing and service that is second to none, A & S has grown its inventory of offerings to include coal mine site services, construction site services, special event services, fundraising events and Septic Tank Pumping. A & S is proud of their commitment to the communities in which they operate and have partnered with countless organizations throughout the Southwest Virginia and Northeast Tennessee region. It is a company that values being an active partner with community organizations and looks forward to working alongside community leaders in support of both large and small area events.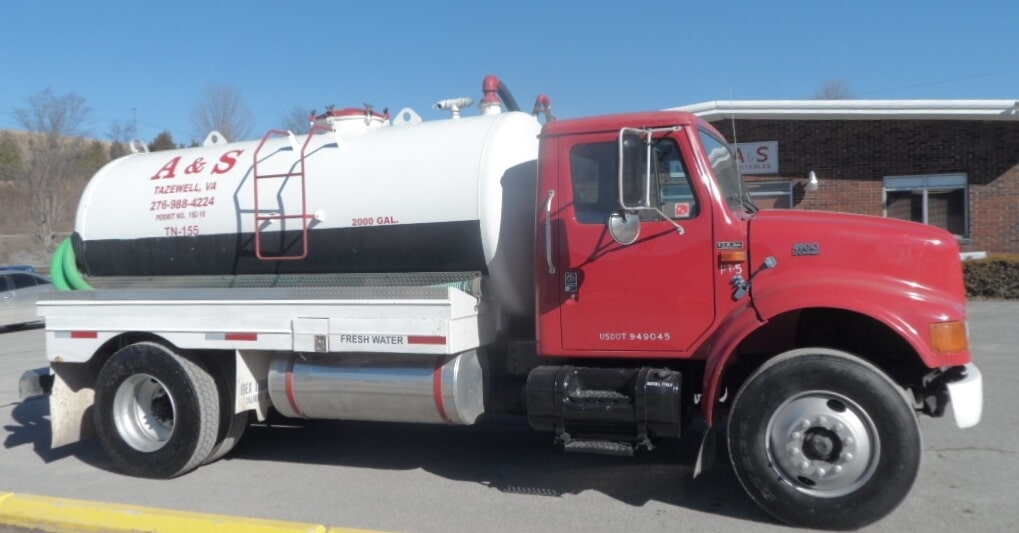 Today, A & S Sanitation, Inc., still family owned and operated, has grown to provide hand washing stations, both ADA Compliant, and standard Portable Toilet rentals and servicing, Mobile Restroom Trailer Rentals, Septic Tank Pumping, Mobile Shower Trailers, Hand Washing Stations and more. They continue to seek innovative ways to enhance services offered to their clients and look forward to supporting the communities and events in West Virginia, SW VA, NE TN and beyond.